Eco-friendly brands that are saving the Earth
Today we are having more and more problems concerning the environment. Inefficient use of resources that leads to their shortage, harmful factory emissions that add to global warming, water and air pollution due to the mass consumption and lack of appropriate recycling policies are just a few of them.
We all have only one planet and we must protect it. That is why more and more companies are focusing not only on getting profit but also doing it sustainably. These eco-friendly companies are responsible businesses and, hopefully, we will have more of them soon.
What are the greenest companies?
 We have studied the experience of various companies that help the environment. Our list includes eco-friendly brands doing different businesses but all of them really do care about the Earth. Meet the greenest companies:
Patagonia
YesStraws
eBay
IKEA
Lush Cosmetics
Apple
Beyond meat
Native Shoes
Clipper tea
How are companies being eco-friendly?
So, what practices and actions can put businesses on par with environmentally friendly companies? These options mostly include moving to resources saving initiatives, choosing environmentally friendly materials, contributing to raising the awareness of the importance of protecting the Earth. Here are a few common practices of environmentally conscious brands:
Using natural materials that biodegrade easily
Choosing eco-friendly packaging
Switching to a paperless office
Implementing a company recycling policy
Encouraging cycling
Creating social ads about ecology
Actually, there are dozens of ways to reduce caused harm and contribute to saving the planet. Below you will find success stories of most eco-friendly companies working in different fields.
Started with climbing gear, Patagonia ended up by selling various equipment and activewear for adventurers of all kinds. The founder of the company, rock climber Yvon Chouinard, is a recognized environmental activist and he has carried his passion for protecting the Earth through all his life and business making Patagonia one of the most environmentally friendly companies. Today the goal of the brand is stated clearly: «We are in business to save our home planet». And these are not only words. Patagonia uses all the resources they have to impact the climate crisis.
What makes Patagonia one of the most eco-friendly brands
Patagonia has always been identified as a company that takes environmental and social responsibility. The brand has established a clear scheme of helping the environment.
First of all, Patagonia contributes 1% of total annual sales to grassroots environmental groups. This self-imposed tax is forwarded to local grantees solving environmental problems in the areas of climate, land, water, biodiversity, and communities. Moreover, a non-profit corporation was created to encourage other businesses to follow this practice.
One more thing to support grassroots activists is Action Works which allows individuals to find and connect with action groups. With this section on Patagonia official website, everyone can discover the nearby events or even get skilled volunteering opportunities.
What do we love the most in green companies is their efforts not only to contribute to solving existing problems but also to minimize the possible harm caused by their business. Patagonia is doing its best to create high-quality and long-lasting products that have nothing to do with fast fashion. All their cotton is certified organic and many fabrics are made from recycled materials.
One of the very simple yet gorgeous things is Patagonia's repair and reuse the Worn Wear program. The brand opens repair centers to give your Patagonia clothes a longer life and reduce the carbon footprint.
Patagonia is also famous for raising awareness of environmental problems by cooperating with sportsmen, creating memorable ads and even discouraging customers from buying too many of their products.
Our world needs more environmentally conscious companies like Patagonia.
YesStraws
When you start thinking about environmental problems and your impact, you soon realize that every tiny habit and item matters. That's why we need environmentally-conscious companies in various fields.
Disposable plastic straws damage our environment greatly. They are one of the ten most frequently found things on the beaches. And marine life struggles the most as thousands of fish and animals die every year because of the plastic straws. Moreover, lots of fish that we eat may contain microplastic. Thus, it is time to change our habits and choose eco-friendly alternatives.
YesStraws produces 100% biodegradable straws made from natural materials. With its plastic-free straws, you can enjoy your drink comfortably without damaging the Earth.
Moreover, YesStraws is among truly eco-friendly brands. The company tries to reduce the wasting of natural resources and educate the local community about the ecologically conscious lifestyles
YesStraws: 100% eco-friendly
YesStraws is creating sustainable products that substitute harmful disposable items. The brand does its best to help the local neighborhood and environment in general. Its activities include:
Using raw materials from renewable sources. YesStraws are made from wheat and cane stems which grow fast.
Preserve natural resources by using agriculture by-products. Wheat and cane stems are usually treated as waste but YesStraws takes this so-called waste as a material for the straws. The stems are cleaned, sterilized, and dried. Very simple, yet beneficial!
Making 100% compostable and biodegradable straws. Definitely, these straws will not end up in the ocean or landfill. YesStraws can be put into compost where they will disappear in a few months. The company tries not to leave any traces, literally.
Using recycled package. All the packages come in a simple minimalistic design and they can be recycled again which is a common thing for many green companies.
Banning disposable plastic items. YesStraws contributes to the eco-movement by creating sustainable products that serve you great. They also participate in local ecological events and help businesses, as well as individuals, to move to a comfortable conscious lifestyle.
As you know, eBay is an online marketplace where you can shop for thousands of goods including various options of used items. Taking into account that the best help to the environment is buying less and the greenest product is the one already produced, eBay was meant to be one of the environmentally friendly brands.
eBay does not only helps to preserve natural resources by selling what already exists, but they also strive to maintain a truly sustainable business.
Why is eBay among green companies?
eBay's green story started over a decade ago with the company's Green Team, a spirited eco initiative group. Today the brand states clear goals on reducing its environmental footprint and shows progress measurements.
eBay's recent long-term goal is to use 100% renewable energy in their electricity supply for the offices and data-centers. It is supposed to be achieved by 2025. As for now, 50% of their electricity supply already comes from renewable sources. Also, the company is launching two new 'green' campuses which will be the fifth eBay location that moves to entirely renewable energy sourcing.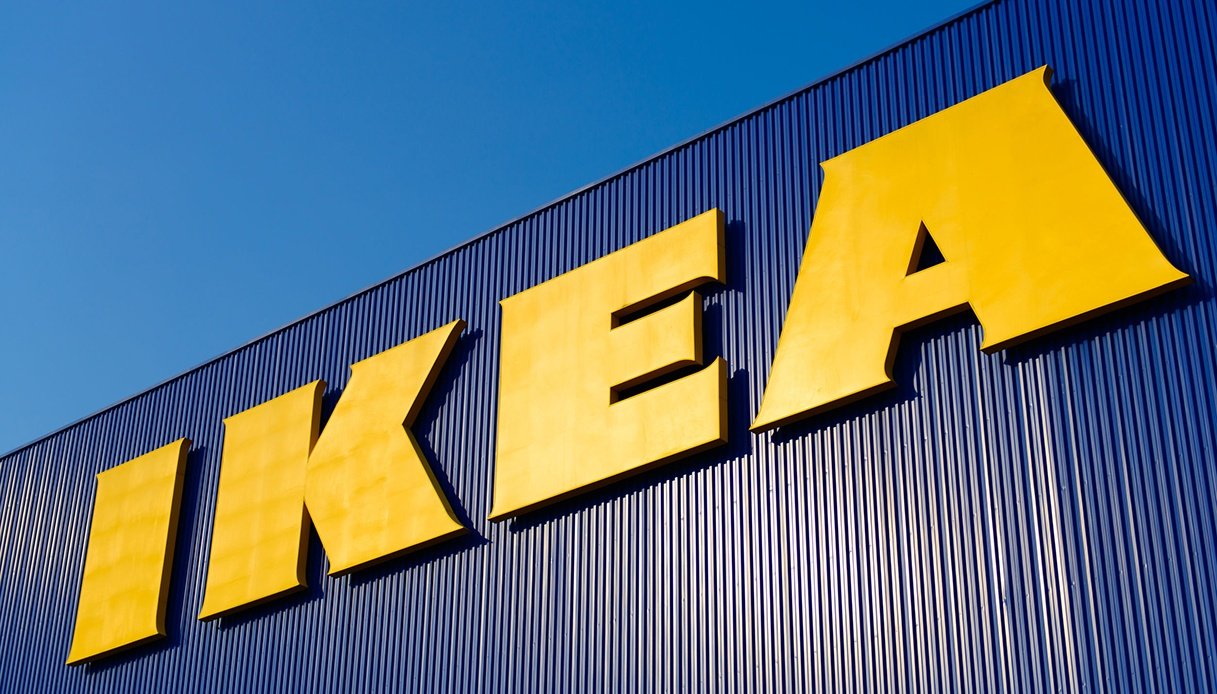 The world's most well-known low-cost furniture producer is using various ways to reduce its harmful impact on the environment. Of course, IKEA is all about mass consumption as far as they produce cheap furniture, still, their items are pretty long-lasting and the simple design allows to stay stylish for years.
IKEA is known for its corporate culture and unique display of the products in stores-showrooms. The company has hundreds of these stores worldwide and the huge sales make IKEA responsible for 1% of the world's wood and cotton consumption. Still, IKEA is a dedicated member of companies that help the world.
IKEA as one of the environmentally friendly companies
IKEA likes giving good examples and so it does in being an eco-friendly business. Its big stores are partly equipped with solar panels, growing plants on the roofs and  LED-lightning. Veggy options on the menu and reusable bags are meant to encourage a greener way of living.
The most appealing thing IKEA does is its attitude to the materials used in manufacturing. The company chooses renewable, recycled or recyclable materials. As for now, 60% of IKEA's range is based on renewable ones and 10% contain recycled materials. They want to receive 100% of wood material from more sustainable sources like FSC certified and recycled wood by the end of 2020 (today its amount is 91%). Speaking about cotton, IKEA already gets it only from sustainable sources. And one more great thing is renewable and recycled plastic in IKEA products like kitchen fronts from recycled PET bottles.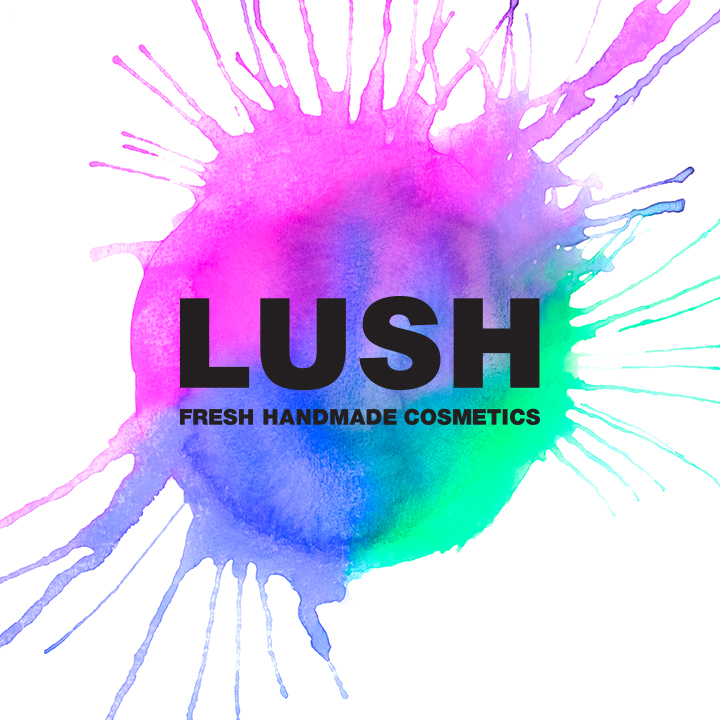 If you choose an ethical bath and body care products, you have probably heard of Lush Cosmetics. If not, you still might have smelled Lush shops around. This brand is good at making all-natural products like soaps, shampoos, masks, creams, perfumes and some more fragrant pieces.
Lush was among eco-friendly companies even when it was not mainstream. And they continue going green.
Lush: all the way eco-friendly
Lush Cosmetics has been advocating against animal testing for many years. Obviously, their products are 100% cruelty-free and suitable for vegetarians (80% of them are vegan).
The company gives its preference to raw materials produced sustainably (for example, they excluded palm oil from the ingredients). Lush is also trying to use more self-preserving ingredients.
Another great thing making Lush one of the eco-friendly brands is their packaging and recycling policy. It's possible to purchase half of the products range without packaging. The Lush shops use as little packaging as possible too. And when wrapping is needed, the brand uses the one that can be reused, composted or recycled. They also encourage customers to bring back Lush black pots and get a reward face mask.
What's more important, Lush creates dozen of campaigns to raise awareness of eco-friendly lifestyle.
Even though Apple is not usually associated with most environmentally friendly companies, it does a bunch of great things concerning sustainability. And it is getting greener and greener.
Apple is one of the environmentally-conscious brands
So, what's the positive impact of the Apple business model on the environment?
First of all, they create long-lasting products that serve you well after years due to the newest updates.
The new iPhone, MacBook Air and Mac mini are partly made of recycled aluminum and Apple hopes to apply this practice to more items.
The company's trade-in scheme gives an opportunity to receive a discount when you are buying a new Apple phone. As for the environment, this practice helps to reduce the amount of waste going to landfills as far as old phones can be reused or recycled.
Apple is also up to using solar energy to power its offices and data centers and they improve the devices to be more powerful while using less power.
Scientists agree that climate change is one of the main environmental problems nowadays. That's why the best eco-friendly companies are those that deal with this problem. Sometimes, it demands to change people's lifestyle habits. This is what Beyond Meat is doing with its plan-based 'meat' products.
Beyond Meat: going beyond by going green
Beyond Meat decided to make delicious plant-based products in order to reduce the harm of the meat industry. Brand's products are meant to help solving issues concerning animal welfare, depletion of natural resources, human health, and climate change.
Beyond Meat, like many other companies helping the environment, strives to use less natural resources and reduce its carbon footprint. And the brand's numbers are superb. Compared to a beef burger, Beyond Meat's plant-based burger takes:
99% less water
90% less carbon emissions
93% less land
46% less energy
Every year 300 million pairs of shoes end up in landfills. Most of them are made of harmful synthetic fabrics and leather that cannot be recycled. But things can be different and environmentally conscious companies like Native Shoes are changing the game.
Native Shoes and its 100% biodegradable Plant Shoe
Native Shoes is a Canada-based brand using unique manufacturing techniques to reduce its impact on environmental pollution.
By 2023 Native Shoes aims to create products that will be 100% lifecycle managed. And they are already doing great by accepting old pairs of Native Shoes that they recycle into playground flooring and insulation. Moreover, all the shoes are made of vegan materials which allow reducing carbon emissions.
But the most amazing sustainable thing about Native Shoes is their summer launch of the Plant Shoe. This is the first 100% biodegradable shoe which means that you can put it in compost and it will simply disappear.
Clipper is a brand that was the UK's first Fairtrade tea company. So Clipper has been among environmentally conscious companies for more than 25 years!
Clipper: a different kind of tea company
The company is constantly searching for ways to become greener. Today Clipper's achievements include:
Producing only organic certified products
Using unbleached teabags which means they are not chemically bleached
Switching to a plant-based biodegradable packaging
Being the world's largest Fairtrade company meaning they do care about farmers, tea pickers and other members of their manufacturing and other processes
All in all: why is being eco-friendly important?
Going green is not only a popular trend, but it is also a responsibility of everyone. The reason for it is the fast-changing world we are living in which has already faced a climate crisis and the problems of global pollution.
Individuals and businesses are looking for more sustainable solutions and pay attention to the impact of these solutions on the environment. As you see, brands from different fields are trying to move to more sustainable manufacturing and operating. Today, even the most harmful corporations are changing for the better and applying green practices. And now a successful brand is not only the one that gets profit but also helps to protect our planet.
_____________________
Buy eco-friendly straws at our online shop:
Cane straws - https://yesstraws.com/collections/cane-straws
Wheat straws - https://yesstraws.com/collections/wheat-straws